Thursday Challenge participants
here
Without knowing the theme of this week, I decided last week to put some order in my fashion jewelry.
With almost 10 times holidays in Egypt over the last 9 years I had bought each time fashion jewelry in semi precious stones because they were so beautiful and cheap that I couldn't resist.
The result is this :
Rosie was my supervisor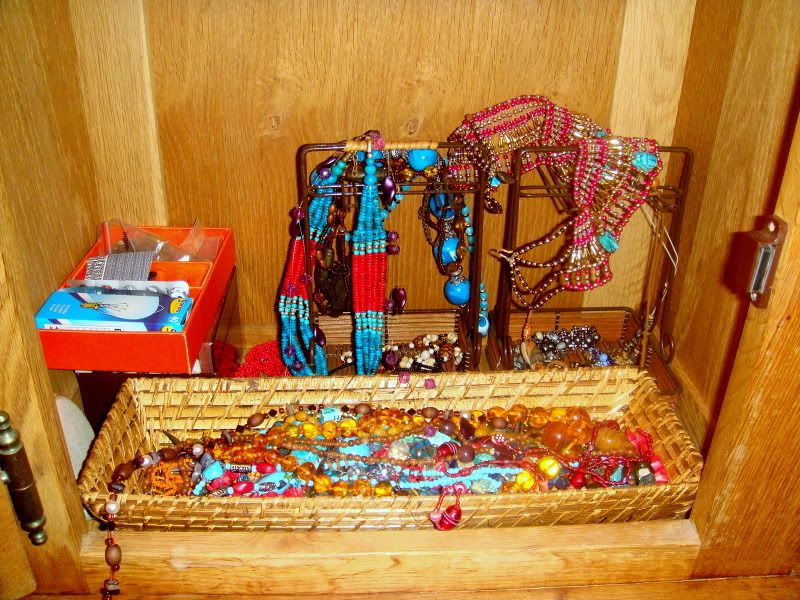 In my bedside table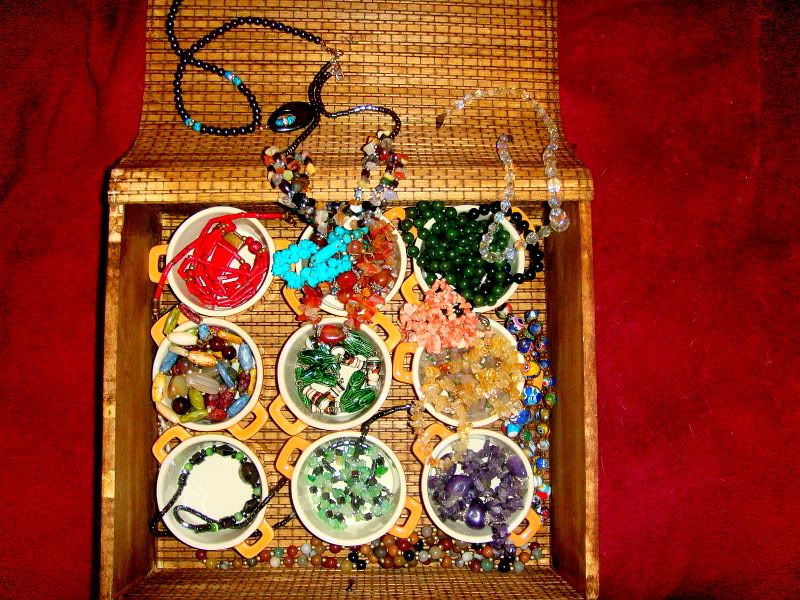 a box
and three necklaces in detail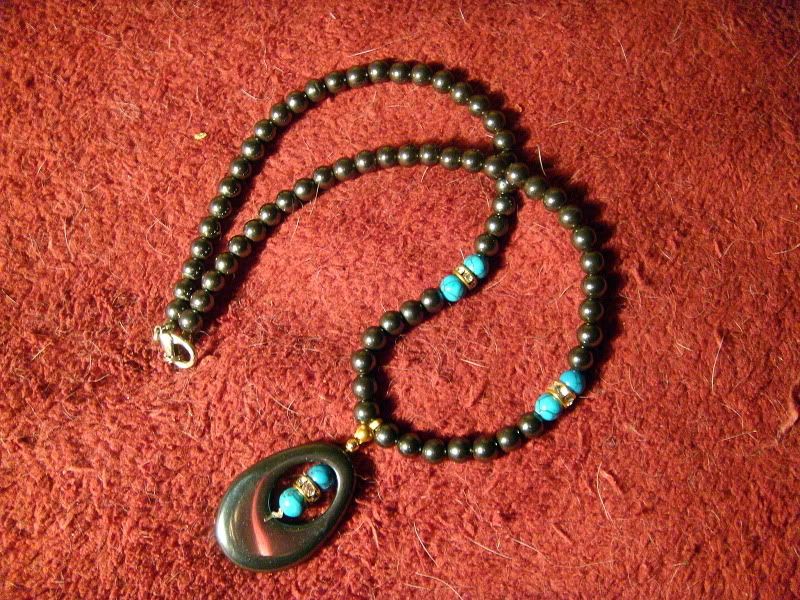 Hematite and turquoise
A mixture of stones
I have to admit that I bought them because of their beauty without knowing the name of the stones. But once at home I asked a friend and specialist who found out that the stones are : Agathe, amethyst, turquoise, malachite, Lapis lazuli, quartz of different colors, citrine, coral, fluorite, hematite, tiger eye and jade.
Don't tell me I could open a shop !