More here at
Katney
This is really odd. I took this picture of an African sculpture in the African museum of Brussels.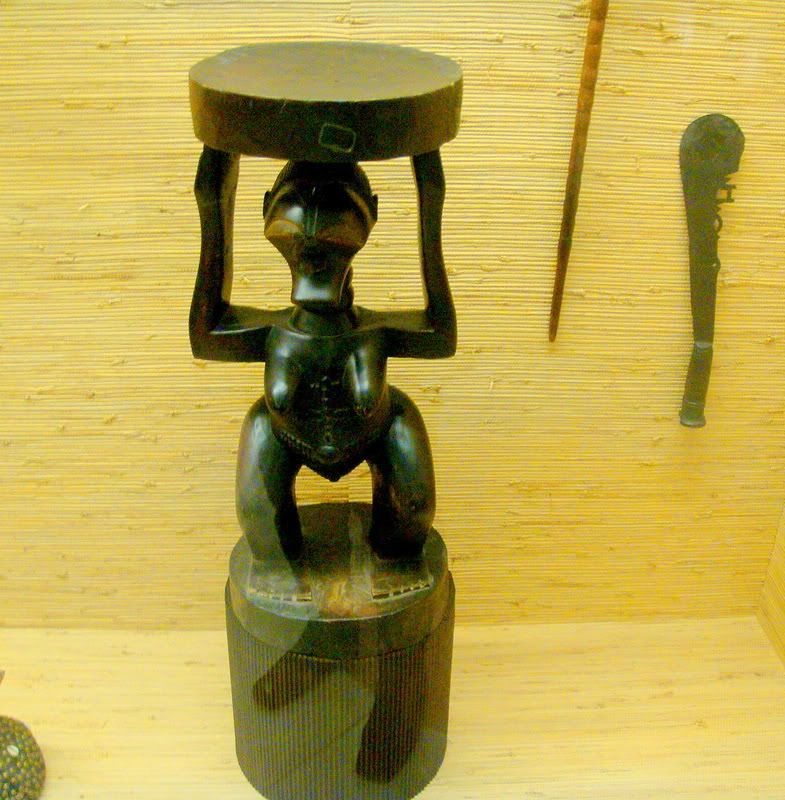 When I saw this picture I though this guy has the same boots as I !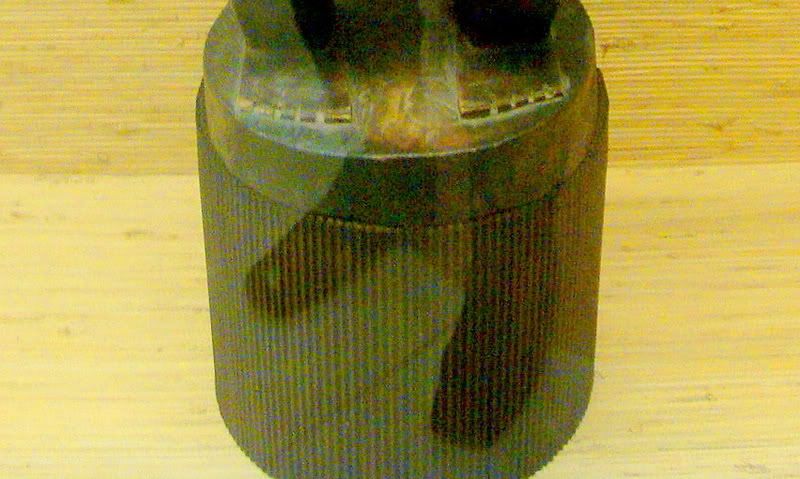 look ! Then I realized that they really were my boots, reflecting in the vitrine ! I cropped them off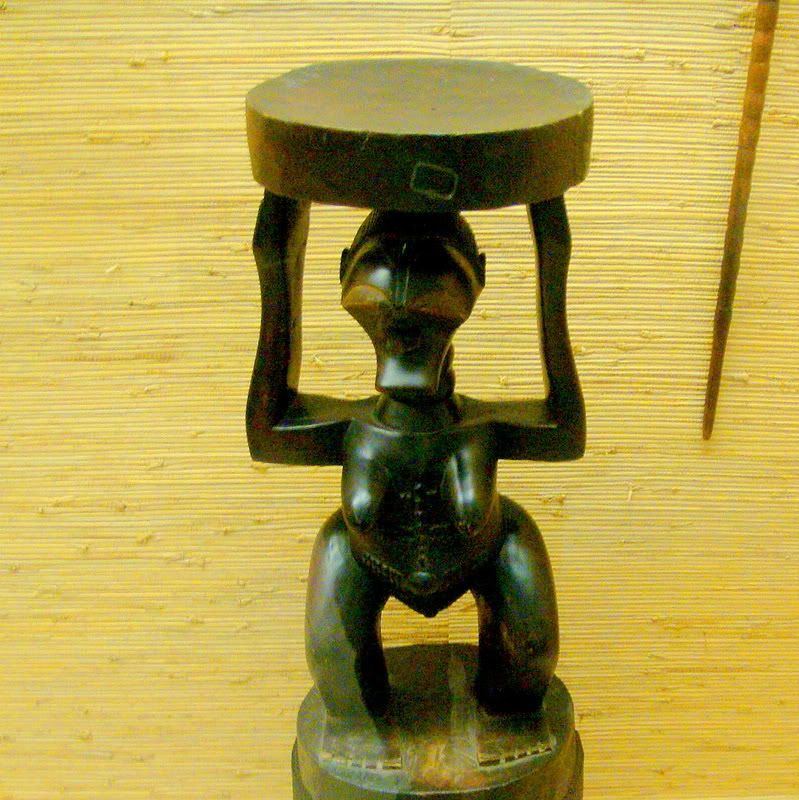 and now the statue has it's normal look ! Sometimes there are strange coincidences !
More participants at
Lisa's Chaos
This Vase photo was also taken in the African museum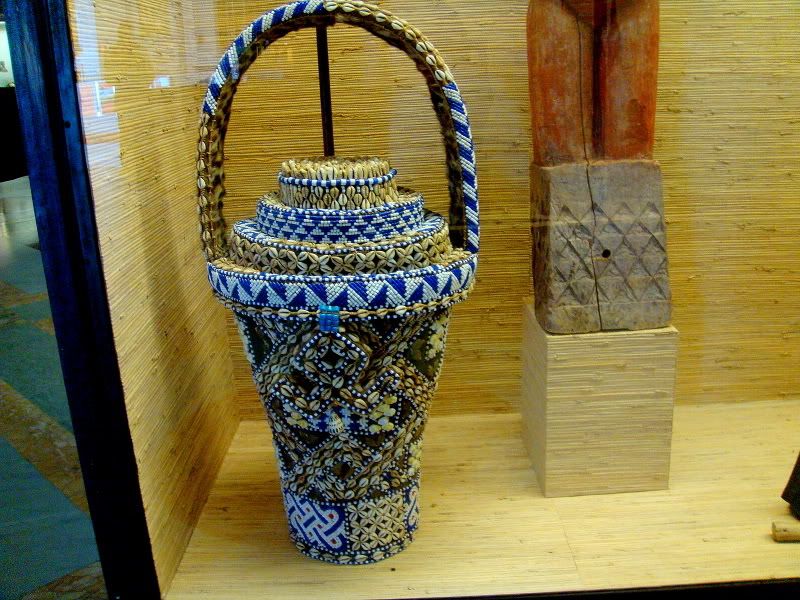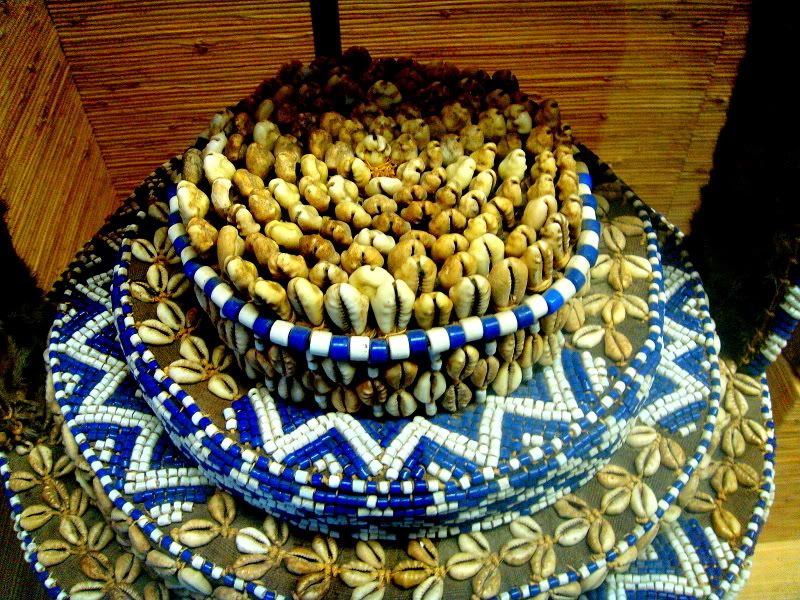 and I made this macro shot. It was made out of perls and shells.